Haccp Courses
HACCP courses risk Level 1 and 2 is for anyone who works in a setting where food is cooked, prepared or handled.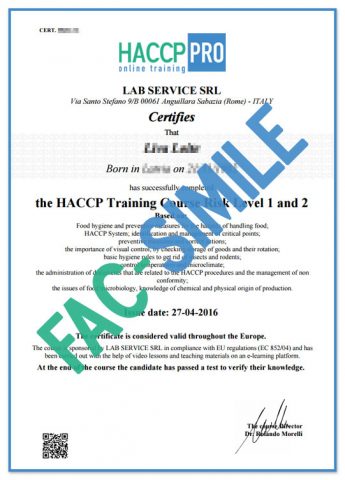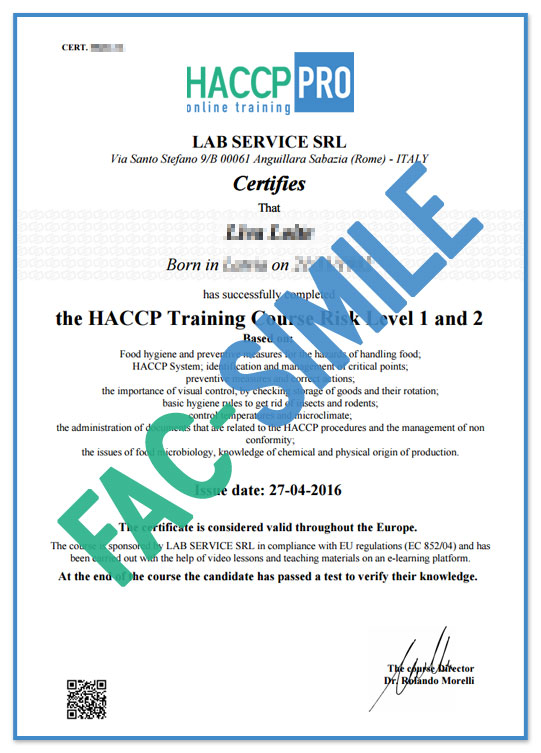 Main topics
Food hygiene and preventive measures for hazards about food handling;
HACCP System;
Identification and management of critical points with the adoption of preventive measures and correct actions;
The importance of visual control by checking the storage of goods and their rotation;
Basic knowledge of the hygienic rules to get rid of insects and rodents, a control of temperatures and micro-climate;
The administration of documents that are related to the HACCP procedures and the management of the non-conformity;
The issues of food microbiology, knowledge of chemical and physical origin of production.
The course covers hygiene, food handling and cleaning practices and procedures and it represents a detailed overview of government regulations for the experts in the food market. The programme provides the useful guidelines to adopt correct behavior and procedures to guarantee food safety.
Target Audience
This course has been designed so that all food handlers can satisfy their legal obligation to undertake training. The course is aimed at food handlers working in catering or hospitality including hotels, restaurants, bars, takeaways, kitchens, hospitals, schools and colleges.
Aims of HACCP Training
By the end of the course the trainee will:
Know how to identify food hygiene hazards
Understand the best food handling practice
Be able to apply food safety controls to achieve high standards of food hygiene
Know how to prevent cross contamination
Understand the principles of a food safety management system
Understand the importance of personal hygiene
Be able to keep the workplace clean and hygienic
Requirements
A desktop/laptop computer (or tablet) with speakers, an Internet connection and an up-to-date browser (Firefox, Chrome, Internet Explorer 9 or higher, Safari).
Teaching Materials
For a correct training, we provide slides and a video course (see the example below) to obtain for a good knowledge about food safety and HACCP rules.
Code of practice and general principles of food hygiene: you may also download the slides to improve your training course
HACCP video lesson: follow the video course to obtain the training necessary to pass the final quiz, and to receive your certificate.
Sign up for this course, pass the final test and obtain your HACCP certification. It is possible to repeat the final test until you have successfully passed.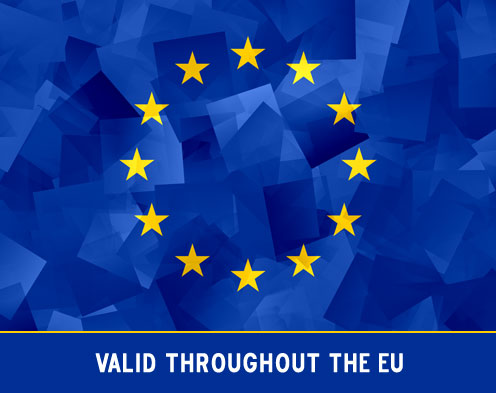 LEVEL 1 AND LEVEL 2 Hygiene and Safety Certificates
Meets EU legal requirements for food handlers